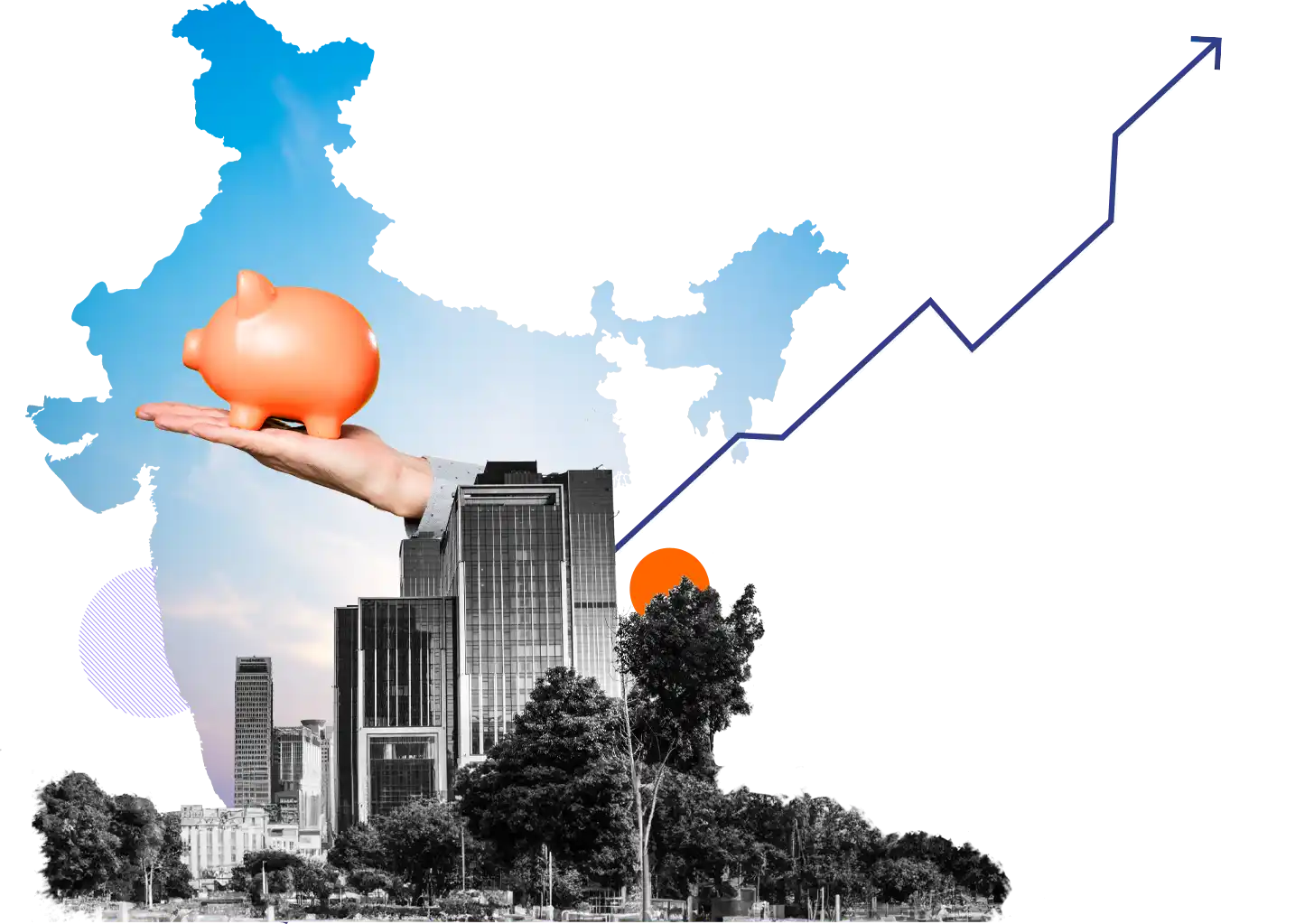 Experience the Smartvestor Advantage Multiply Your Wealth, Invest in India's Growth Story!
India's economic journey captures global attention. With its diverse and open democratic system under a federal structure, it ranks fifth in GDP and third in purchasing power parity. India's economy surged by 13.5 percent in the April-June quarter, and estimates foresee 6-8 percent annual growth fueled by consistency, consumption, and productivity. This is your prime opportunity to invest for world-class returns.
BSMART proudly presents Smartvestor India, a carefully curated selection of growth-targeted, strategically-aligned investment opportunities across promising Indian businesses.
Our aim is to make your investment journey truly special. When your wealth grows with remarkable returns, it not only rewards you but also fosters long-lasting and profitable associations.
Key Features
Embark on a Journey of Investment Excellence: Welcome to 'Smartvestor India' Discover
Lucrative Investment Avenues in Thriving Sectors and High-Potential Companies. Unleash the Power of Potential, Consistency, Consumption, Productivity, and Growth.
Auto Components Company Seeking
GBP 50 Million and/or Strategic Investor
Micro Irrigation Company Seeking
GBP 6.8 Million and/or Strategic Investor
Hospitality and Tourism Company Seeking
GBP 20 Million
Healthcare Company Seeking
GBP 2 Million
Infrastructure Equipment Manufacturing Company Seeking
GBP 4 Million
Stock Photo and Video Content Company Seeking
GBP 5 Million