At BSMART, our team of experts brings together a wealth of collective experience in the financial and business consulting industry. With over 25+ years of operation, we have served clients across a wide range of industries and sectors, offering comprehensive solutions and strategic guidance for business success.
We take pride in our notable achievements, including being honored with the prestigious "Maharashtra's Pillars of Strength" award in 2022. This recognition, presented by the Honorable Governor of Maharashtra, Shri Bhagat Singh Koshyari, highlights our dedication to excellence and the valuable contributions made by our young entrepreneurs and achievers.
With over 25 years of consulting experience across diverse industries, CA Sachin Parakh is the driving force behind BSMART. His expertise spans Investment Banking, IPO Guidance, Debt Syndication, Financial Structuring, Management Consultancy, Succession Planning, and Direct & In-direct Tax Consultancy. Sachin's visionary leadership has propelled BSMART's growth from a five-member team to a multi-locational organization with over a hundred professionals.
Committed to quality, integrity, and professionalism, Sachin fosters a high-performance work environment. He specializes in providing growth guidance to MSMEs & family businesses, leveraging his honed skills.
Notably, Sachin has served as a Representative in the RBI Committee for Administration and Distribution of Funds of Apex Urban Co-operative Bank of Maharashtra & Goa Ltd. He is a member of various organizations, including Lions Club, JBN, and Chief Patron of JITO.
Sachin holds a CA degree from ICAI and a Diploma in Information System Audit from ICAI. He has completed a certification course on Arbitration, Mediation & Conciliation and has a Bachelor's degree in Commerce from Pune University.
Outside of work, Sachin is a nature lover who enjoys morning walks and exercises. He is also a music enthusiast and a cricket player. His passion for continuous learning in Finance, Digital Technology & Artificial Intelligence is evident through his avid reading and mentoring younger professionals.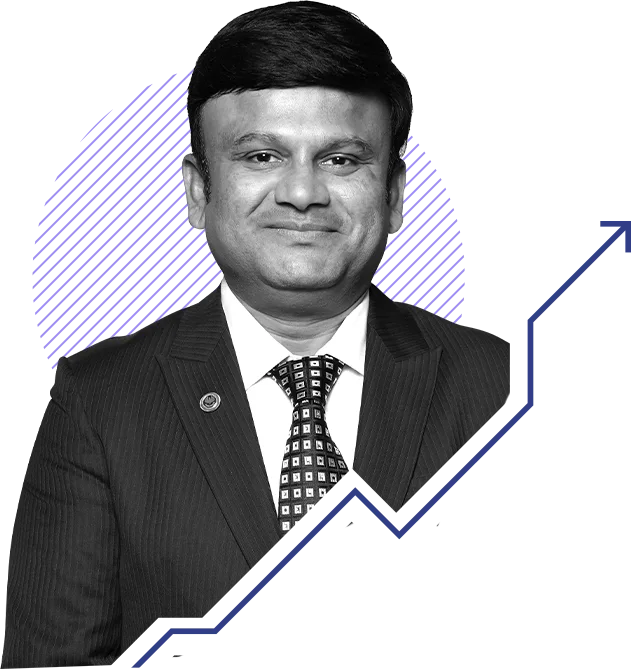 Bhushan leads our Strategic Proposal division, closely collaborating with clients to grasp their unique objectives. With extensive experience in SOP, SFHC, financial accounting, and management consultancy, he advises diverse clients, from startups to global corporations. His expertise includes enhancing internal control systems, financial planning, joint ventures, mergers, acquisitions, and project finance consultancy. Bhushan is a FCA & DISA, showcasing his educational achievements.
Beyond BSMART, he's been a Director at Maheshwari Urban Co-Operative Bank Ltd. His passion for sharing knowledge extends to roles as visiting faculty and speaker at institutions, including Ness Wadia College of Commerce and Indian Chamber of International Business.
A sought-after speaker, Bhushan empowers aspiring entrepreneurs, having transformed 2500+ lives. Outside work, he's a Yoga practitioner and enjoys insightful conversations and team-building activities with friends.
With over 25 years of invaluable expertise, Damodar specializes in the traditional practice of Accounting & bookkeeping services, financial reporting, and tax planning & preparations. As a detail-oriented and keen observer, he ensures meticulous compliance with direct and indirect taxes, tax audits, and statutory audits, adhering strictly to government guidelines. His advisory and financial accounting services have served a diverse range of clients, enabling them to achieve financial success and growth.
Dedicated to fostering growth and knowledge within our organization, Damodar plays a crucial role in inspiring, training, and leading our learning and development initiatives.
His exceptional skills in SME client management have earned him a commendable reputation in the industry. As a leader at BSMART, Damodar's client handling and soft skills are instrumental in consistently meeting and exceeding client expectations.
Furthermore, he is well-versed in account outsourcing, adding another layer of proficiency to his skill set. His valuable experience and unwavering dedication contribute to the overall success of BSMART, ensuring our clients receive top-notch service and unparalleled financial guidance.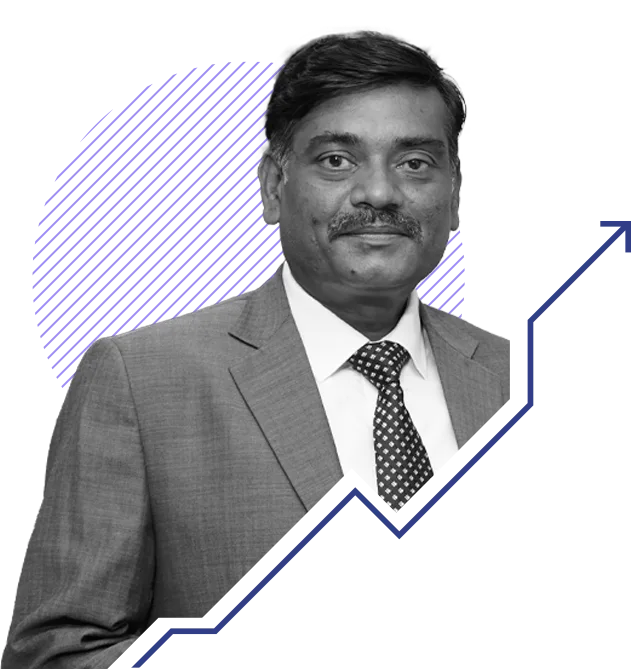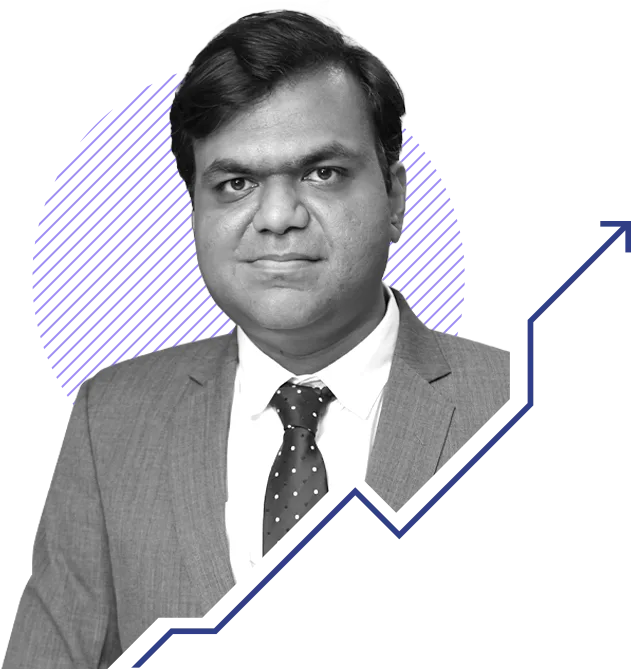 CA Abhishek Jhunjhunwala
Partner
With over 12 years of consulting experience, CA Abhishek Jhunjhunwala is a versatile professional handling assignments across all service verticals. His area of expertise lies in Investment Banking, Financial Structuring, Legal Structuring, IPO Guidance, Debt Syndication, Management Consultancy, and Direct Tax Consultancy. Abhishek's pivotal role in developing BSMART's Investment Banking practice showcases his commitment to excellence.
Passionate about his work, Abhishek has a proven track record of delivering exceptional results in handling complex financial matters. He has played a significant role in assisting numerous clients in securing big-ticket funding.
Abhishek is a qualified CA from ICAI and has completed a certification course on Concurrent Audits of Banks. He holds a Bachelor's degree in Commerce from Pune University.
Beyond his professional achievements, Abhishek loves to explore new destinations and is a complete foodie, indulging in diverse culinary experiences during his travels. His dedication to his work and love for exploration make him a dynamic and valued member of the BSMART team.
Prashant Shah
Founder Director, BSMART UK
With 15+ years of experience in financial services, Prashant Shah is an FCCA with a wealth of expertise in building and leading best practice finance functions. As the Head of UK BSMART, Prashant plays a pivotal role in the organization's growth and success, leading a cohesive finance team that contributes to major improvements in financial efficiency and strategic decision-making.
He has a proven track record in handling complex post-acquisition integrations, transforming management information, and spearheading M&A processes for major financial organizations.
Prashant's core strengths lie in designing and implementing accurate reporting solutions, collaborating with executive teams, and providing insightful management information. His people-first approach fosters open communication and a focus on the commercial big picture, ensuring the development of efficient processes and systems.
Driven by curiosity and continual skills development, Prashant adopts an adaptable and empathetic management style, driving performance and productivity in effective finance teams.
Outside of work, Prashant is a hands-on father of two. He enjoys gardening, meditating, and exploring new places and cultures as a travel enthusiast.
Vijay Vishwakarma
Assistant Director
With an impressive 17-year tenure at BSMART, Vijay Vishwakarma leads our Finance and Account Management sector. His broad-ranging expertise covers Direct Tax compliance, departmental cases, and an array of financial planning and auditing services. A keen aficionado of tax and finance, Vijay persistently guides our clients towards promising financial avenues, also integrating elements of financial consulting into his work.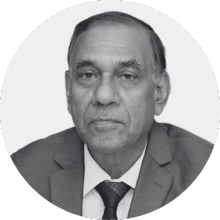 Armed with 35 years of multi-industry experience, CA K.P. Sah has been an irreplaceable component of BSMART for over 12 years. Entrusted with the organisation's internal controls and ethical audit standards, he also manages data processing across all departments. Additionally, he plays a pivotal role in meeting governance and regulatory standards.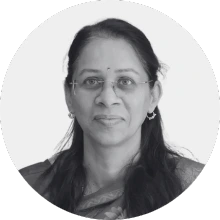 With an extensive 20-year career post-qualification, CA Revati Watve has been an essential asset to BSMART for the last 13 years. She solely governs our Project Finance unit and contributes notably to our bank audits. Her versatility is further illustrated by her skill in technical evaluations and audits.
As a key member of our Investment Banking Department's core team, Sahil is actively involved in fundraising activities primarily through equity. His experience in Audit and Assurance has been instrumental in providing valuable guidance to our high-profile manufacturing and facility management clients. His affiliation with IIM Calcutta's Flagship MBA Program further enhances his skill sets and industry knowledge, enabling him to deliver exceptional results for our clients.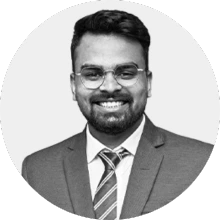 A vital association of over eight years has elevated Rahul Vaswani to an expert in taxation and audit. He helms our Internal Audit & SOP department, instilling strong internal controls within client organisations. An adept in governmental audits and tax regulations, Rahul also specialises in delivering SHFC and SOP solutions to clients.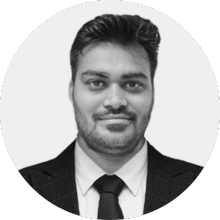 With over ten years of experience in audit and compliance, Krunal Patil brings a wealth of knowledge and expertise to BSMART. He possesses a deep understanding of accounting and auditing principles, as well as tax policies and procedures. As the head of our ADT department, Krunal ensures that our clients' financial statements are accurately and meticulously examined for compliance with regulatory requirements. His commitment to excellence and attention to detail make him an invaluable asset to our team.
With a dedicated 12-year service to BSMART, CA Ritu Dange is a linchpin in Audit Assurance and Individual Taxation. Her prowess in statutory and tax audits underlines her comprehensive understanding of the field. Through her rigorous attention to detail, Ritu ensures immaculate financial reporting and full-scale compliance.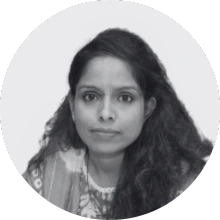 A 10-year association with BSMART has enriched Monika Shah with unparalleled proficiency in Audit and Individual Taxation. Besides her skills in Income Tax and TDS, Monika also excels in Management Accounting and Accounting Outsourcing. Her thorough methodologies guarantee flawless and compliant financial reporting for our clients.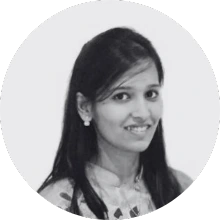 CA Apurva Kankariya
Partner
At BSMART for over seven years, Apurva Kankariya serves as our Statutory Compliance and GST Specialist. Her capabilities also extend to Management Accounting and Accounting Outsourcing. An authority on Goods and Services Tax (GST), Apurva ensures our clients manoeuvre the complex GST landscape with utmost confidence.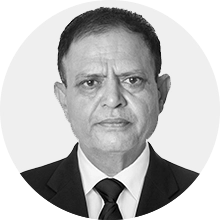 Ketan Bobade
Associate Director
As an heir to an industrialist family, Ketan Bobade brings a wealth of business acumen to BSMART. With a strong focus on establishing and nurturing client relationships, Ketan excels in understanding the unique needs of businesses and designing customized funding solutions. His expertise in financial strategy and his commitment to client success make him a valuable asset to our team.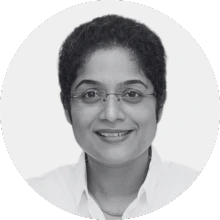 Shreekala Kurup
Associate Director
Possessing a solid 12-year career in human resources, with five of those years devoted to BSMART, Shreekala Kurup serves as the linchpin of our Human Resource Department. Far exceeding the confines of conventional HR roles, she excels in amplifying executive efficiency through adept schedule management and effective communication channels for senior company leaders.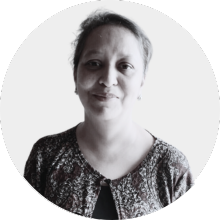 CS Tejaswini Jambhale
Corporate Compliance Specialist
CS Tejaswini Jambhale is a highly skilled Practicing Company Secretary (FCS) with over two decades of experience. Her academic qualifications, including CS, M. Com, and LLB, complement the diverse demands of the corporate world. Additionally, she has successfully completed the certificate courses on POSH and FEMA conducted by ICSI.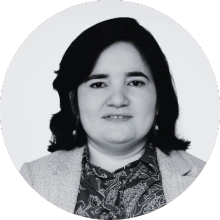 Vaishali Kharde
Statutory Compliance and GST Specialist
A distinguished authority in Indirect Taxation, Vaishali Kharde is acclaimed for her advisory services to leading Indian and multinational firms on topics like GST, UAE VAT, and FTP Policies. Her literary contributions have earned her the 'Best Book Writer [2021-22]' accolade from the Maharashtra Tax Practitioner's Association. As an integral member of the Allied Services department at BSMART, Vaishali's expertise adds a unique dimension to our suite of services.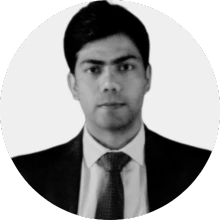 Pranesh Kumar
Associate Director
Pranesh Kumar, an accomplished investment management and strategic advisory professional, brings extensive global experience. With expertise in investment banking, digital transformation, and cost optimization, he guides international clients in informed financial decisions. Holding an MBA in Finance and Marketing, an MS in Investment Banking from Queen Mary University of London, and a Lean Six Sigma Green Belt certification, he ensures exceptional results.